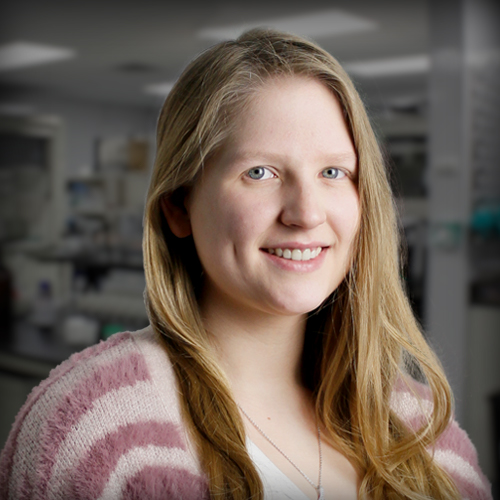 Chemistry / New Product Development
Kim Kushniruk
Chemistry Administrative Assistant
Kim is Safetec's Chemistry Administrative Assistant, where she is responsible for checking in all product samples before the lab tests them. She also sends out product for OST, files documents, and orders and organizes lab supplies.
Kim graduated from Buffalo State College in 2014 with a Bachelor's Degree in Criminal Justice. She most recently worked at Columbus McKinnon Corp doing order fulfillment, honing in on her customer service experience and time management, critical thinking, and organizational skills.
When she's not keeping the lab stocked and organized, she's taking long walks with her puppy Thor, dining at Olive Garden, or spending time with her niece and nephew. On the weekends, it's all about home improvements and trying her hand at different dessert recipes.
Fun Facts: 
Total dog mom to her 95lbs puppy Thor. He is her world.

Obsessed with fuzzy socks.