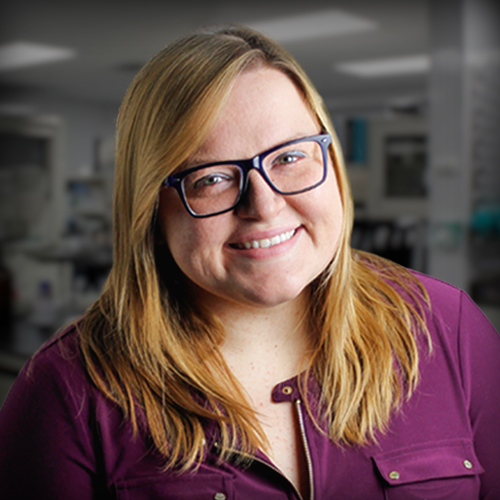 Chemistry / New Product Development
Amber Dahn
IQC Lead
As an IQC Lead, Amber coordinates all incoming quality control activities.  Amber will continue to work with the warehouse, purchasing, and production teams to ensure materials are available for production needs and work continuously to improve the incoming quality control processes moving forward as Safetec grows.
Amber studied Forensic Science at Daemen College. Her education provided her with the knowledge to understand all the processes and flow of a laboratory. She also minored in psychology, which she credits with her insight into people and seamlessly interacting with various individuals daily. After college, Amber excelled at Seneca Manor Health Care Facility as an activities assistant before transferring to dietary aid.
After work, Amber trades her lab coat for a chef's hat. She was a cook for seven years and still loves cooking new recipes. Her great grandparents owned a bakery and have instilled a love for baking in the family. She bakes every holiday with her father and brother. She also works her poker face when playing cards with family and friends. Amber loves working out and going on hikes with friends.
Fun Facts:
Is one of six children.

Volunteers biweekly on Saturdays with mentally/physically disabled individuals on a bowling league.