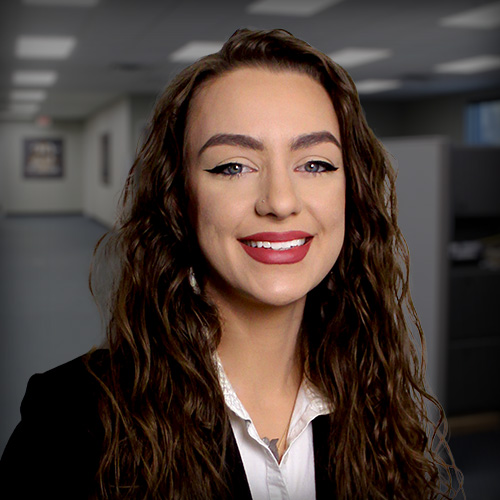 Alexandra Digati
Graphic Designer
Say hello to Alex, Safetec's newest graphic designer in the Marketing Department! As a graphic designer, Alex supports the marketing team by bringing her visions to life through email, social media, and content design. She's a graduate of SUNY Orange, where she honed her skills in Visual Communications and developed her creative flair, problem-solving savvy, and multitasking abilities.
Before joining the Safetec team, Alex worked as a Freelance Designer, which gave her an awesome set of skills in color theory, art history and a fresh perspective on design. In addition, her love for arts and crafts, home decor, and experimenting with new recipes infuse her work with a unique and exciting energy that's hard to match.
Alex was drawn to Safetec for the opportunity to work with a locally-owned and operated family business. She loves contributing to her community and helping the business grow. During her second interview, Alex felt like she was already part of the family – how cool is that?
When Alex isn't busy crushing it at work, you'll find her exploring new recipes and sharing them with her foodie pals in her recipe club. They're always looking for new members to join the fun, so contact her if you're interested! And, if you ever need some random apple facts, Alex is your go-to gal. Her previous gig at the Angry Orchard Cider House gave her all sorts of fun tidbits to share.
Alex's passion for design, crafting, home decor, and exploring the great outdoors makes her an all-around awesome human being who brings a positive vibe to the Safetec team.